Scroll down for more pictures...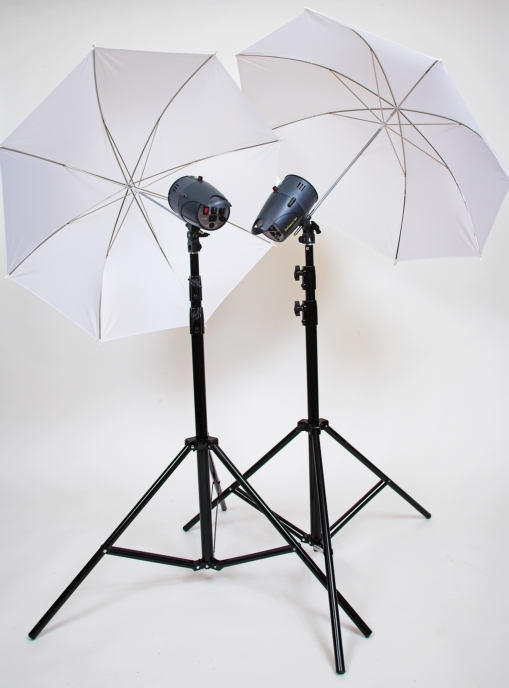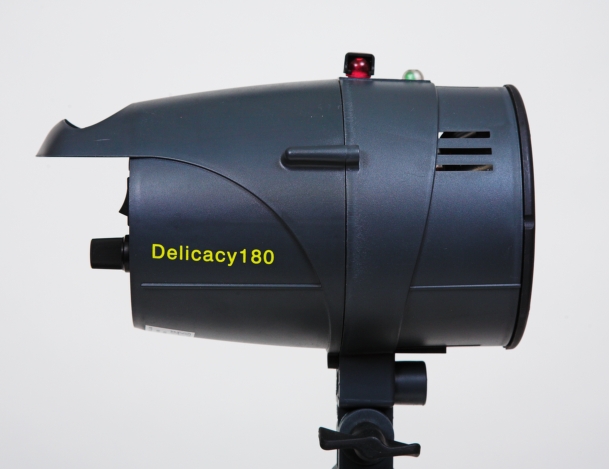 Jinbei Delicacy 180WS Kits
Available as a single or double head kit. Ideal as a starter kit. More than adequate for portraits, half-body...even full length body shots. Accessories available include 40x60softbox, honeycomb grid, IR Trigger and carry case for up to 3 flash-heads
2 Years Replacement Warranty (excludes modelling bulb)
For each head the kit will include:
Pro spring base 2.5M light stand

Translucent/Reflective Umbrella 33"

5M sync cord

5M power cable
Flash specs:
Power

F-stop

Output control range

Recycling time

Flash duration

Colour temperature

Modelling light

Charging indication

Trigger

Weight

180Ws

42GN

1/4 -1/1 infinitely variable

~ 1.2s

1/1000 - 1/1600s

5200 - 5500°K

35W

Neon light

PC Cord (supplied) or inbuilt slave receiver

0.8Kg
Power equates to using f11 with a soft box or translucent umbrella 90cm from the subject at ISO200. WS works in halves and doubles per f stop. To get one stop more exposure you would need to upgrade to a 360WS flash.
Jinbei Delicacy 180WS Single Kit
Jinbei Delicacy 180WS Double Kit
Each additional head stand and umbrella
$139.00
$278.00
$129.00